Hulu preparing to release the (pun-intended) Prison Break revival series soon.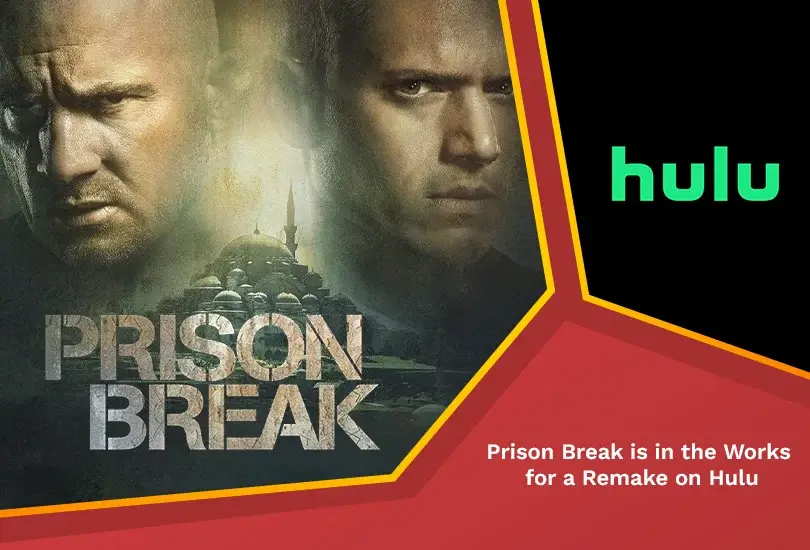 According to Deadline, Hulu is in the early stages of developing a revival series for Prison Break. Showrunner Elgin James and co-creator of Mayans M.C. will lead the writing and executive production under his Sierra Drive banner. The revival will remain within the world of the original series, but it will bring forth a fresh narrative, introducing a new ensemble cast and diverging from the previous stars such as Wentworth Miller and Dominic Purcell.
The revival of the show is explained as a "new chapter". In 2020, Miller confirmed his departure from the Prison Break world, citing a desire to move on from playing straight characters. While the new emphasis is expected to primarily feature new characters, there's potential for guest appearances from some of the familiar faces of the original show. Joining James as executive producers are Prison Break creator Paul Scheuring, along with original series EPs Dawn Olmstead, Marty Adelstein, and Neal Moritz.
---
Plot of Prison Break
Prison Break is a gripping TV series centered around Michael Scofield, who deliberately commits a crime to be in the same prison as his falsely accused brother, Lincoln Burrows. With elaborate planning and daring escapes, they navigate political conspiracies, corrupt authorities, and powerful enemies across four seasons. From Fox River State Penitentiary to a global conspiracy, each season amplifies the intensity, culminating in a thrilling quest for freedom and justice.
---
Prison Break Gets Another Season
Prison Break originally aired on Fox from 2005 to 2009, Prison Break, created by Paul Scheuring, captured audiences with its gripping narrative following brothers Lincoln Burrows (Dominic Purcell) and Michael Scofield (Wentworth Miller) navigating the complexities of injustice and intricate escape plans.
The show initially intended to conclude with the TV movie Prison Break: The Final Break but was later revived for a fifth season in 2017 on Fox. Despite discussions of a potential sixth season, the plans never materialized following Disney's acquisition of 20th Television content in 2019.
Featuring a talented ensemble cast including Amaury Nolasco, Robert Knepper, Marshall Allman, Sarah Wayne Callies, Paul Adelstein, Rockmond Dunbar, William Fichtner, and Michael Rapaport, the series received critical acclaim and high viewership during its early seasons, although viewership gradually declined in subsequent seasons. The revival season, in particular, witnessed the lowest viewership.
This downward trend may have influenced the decision to take a new approach with the forthcoming Hulu revival. The series is expected to revitalize the Prison Break universe by introducing fresh characters while maintaining the familiar backdrop. Despite the absence of an announced release date for the revival, the original Prison Break series is available for streaming on Hulu, allowing fans and newcomers alike to immerse themselves in the gripping story of the two brothers' fight for freedom and justice.
---
Read More: